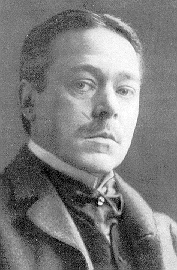 --

"another night, another dollar, another crowd i've enlisted to make holler.
another 'i really wish this crowd was a little bit larger.'"

--

more friends:


madhouse records


my mother

dhowst/ek-ke

panik

jam

kåpyrajt

matton

skivhugget

en leksaksaffär vid grönsakstorget (googla)

vänder sig om

bombay indian cuisine

tempu sushi take away

skojarbacken

--


what better to do after a slacky super-rainy day in Ogaki but a nice session of after-rain placard in the bus in Iamas?

Highlights tonight included of course Suzueri (who also did me the honor of a duet), Panawave Brothers, and the might Aleph Sisters. I'll let you guess about possible A.K.As and go to bed ASAP.
--
--

http://grogore.free.fr/shobus/16hanabi.MOV
--

http://www.knapp.nu/index.aspx?ctrl=inspiration&page=2&email=viktorsjoberg@gmail.com
--
Relevant links:
http://runeberg.org/authors/sodrberg.html
http://relevans.blogspot.com/
http://www.nosordo.com/
http://www.kningdisk.com/
http://www.anticon.com/
http://www.activesuspension.org/
http://www.archive.org/details/CageFeldmanInConversation
http://www.ni9e.com/
http://www.japanimprov.com/yotomo/disco.html
http://noctos.blogspot.com/2004/10/come-wander.html
http://bomben.se/bass/
http://www.luckykitchen.com/
http://elefantkvinnan.ladygodivaoperations.com/

--
For your lovely Blog. Its nice to see pictures of Christian. Tell
that boy to contact me. I may want to do my multimedia project
"Extraordinary Forest," in Sweden, late October and would love his
help.
Peace,
Jeff Ray
www.mcmf.org
--
Two tape improvisations.
"Good times (for karin & petter)"
(Friday afternoon) (Notes tomorrow.)
"Correlations (for Aki Onda & Olivier)"
(Sunday evening) (Notes later.)
These are spur of the moment artefacts. Maybe the will hold no value to you. Maybe I will hate the third part of "Correlations" next week. But it doesn't matter.
--
"On 'Pick Your Poison', they cut down on the ProTools plug-ins and go for something more naked, only to assail the listener with what sounds like Monty Python's Knights who say 'ni' discovering multitracking."
--

ATTENTION CENTRAL EUROPE
. Regarding my
fall tour
. If you can help out...promos can be recieved by emailing
noctos@gmail.com
. If you are further up north, let me know at viktorsjoberg@gmail.com.
--
Me and David Sjöberg are doing a record called "Now". More later.
--
Back to mine:
Do you fools listen to music or do you just skim through it?
Please watch this space.
--
This is for the Breen family, for Active Suspension & Clapping Music. This is for you, if you feel like it's for you. Send me pics and sound to viktorsjoberg@gmail.com if you are one of us.
MORE HERE
.
--
Maybe if we think and wish and hope and pray it might come true
Baby then there wouldn't be a single thing we couldn't do
We could be married (we could be married)
And then we'd be happy (then we'd be happy)